Are you looking for maxi cabs across Melbourne? Whether it's group travel or a long-distance trip, or a friend's group travel, book our maxi cabs that are spacious & comfy for hassle-free rides. Our maxi cabs are the ideal solution for group tours and family trips. Our Maxi Cabs can carry 6-10 passengers at a time and are great for short tours. When you need an extra little space to keep the luggage or comfy legroom space, you can book our maxi cabs online. You can always get back to us for any concerns or queries and share your travel requirements to serve you better.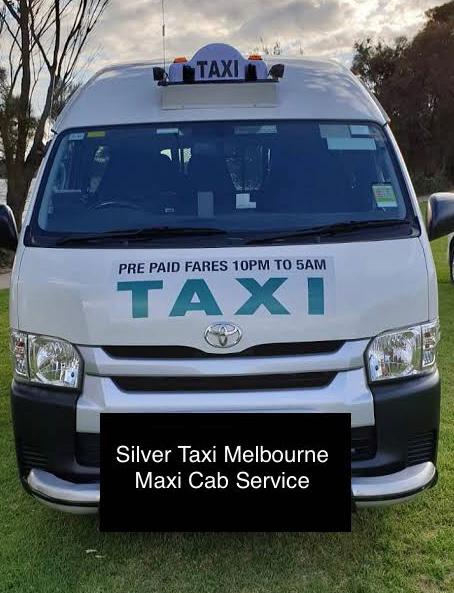 Premium Luxury Taxis Melbourne - Silver Taxi Melbourne
Apart from taxi cabs, our premium luxury taxis, high-end SUVs, Wagon & executive taxis are here to make your travel more comfortable & flexible. With sophisticated interiors, sufficient legroom space, and extra space for luggage, you can sit back and relax & get moving with super comfort. Whether to pick up a group of clients or leave with business colleagues for a leisure trip, if you want a premium luxury taxi, our range of luxury taxis can make the trip easier. When you travel with us, we assure the best trip experience to you in our luxury taxis. You can book our premium luxury taxis online or call us to get a quote.
Why Our Maxi Cabs Are The Best?
To simply put, our maxi cabs are spacious that can accommodate any group travel between 6-10 passengers.
All our maxi cabs are cleaned & sanitized before & after every trip. We have a team of trained & experienced drivers to drive you with care.
Whether it's a short trip or a long-distance tour with a group, our maxi cabs can assure the best travel experience. From kids to elderly people, all can have seating arrangements.
With a modern fleet of maxi cabs, your rides are flexible, comfortable, and reliable.
If you're having a business tour coming up across Melbourne where you need a Silver Taxi with extra space, book maxi cabs from us. For appointments, call +61432803601 today.